We have a wide selection of Acoustic and Electric Guitars from Martin, Suzuki, Daisy Rock, Ibanez, Hohner, Valencia, Cremona and more.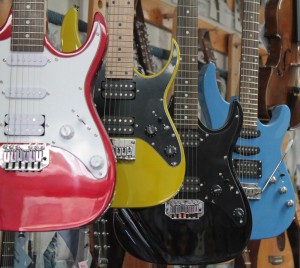 We also feature a full range of Ukulele from Lanikai, Ibanez, Mahalo and others, so there is something to fit every taste and budget.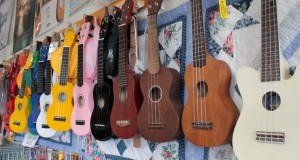 Our Bluebird Ukulele are handmade right here by William (the Duke of Uke) in his very own workshop. Each one is made from reclaimed, rescued wood, and select new wood as well as abalone shell inlays. They are entirely handcrafted to acheive sonic perfection. You won't find these ukes anywhere else but here and in our Etsy store. Wait til you hear how great they sound!
Be sure to check out the Daisy Rock line of guitars, especially created for Rock 'n Roll girls of all ages!
 88 W Highway 4, Murphys, CA 95247 |  (209) 728-8687